Busy with a new puppy!
Meet Shelley, the newest resident in the Sea of Shoes household as of Friday. She's a three month old 'maltipoo' (stupid name, cute breed-its a maltese and poodle mix) and is the cutest tiniest thing you've ever seen. Staci-the hideous orange oversized rat with catfish whiskers you may have glimpsed on Sea of Shoes from time to time-feels very threatened by our designer puppy. To add injury to insult she's been wearing a skunk costume for a good part of this weekend as well. Poor Staci...she's still my favorite dog.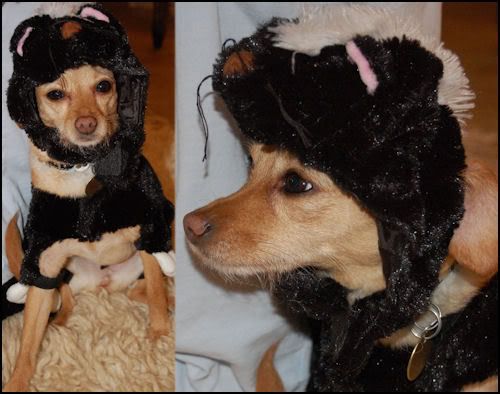 It's really difficult to get a good picture of Shelley because she never stops moving...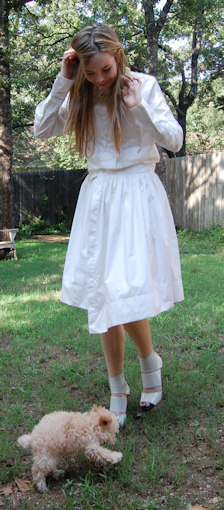 See what I mean?
(Never got around to posting the picture I took of the above outfit...here it is)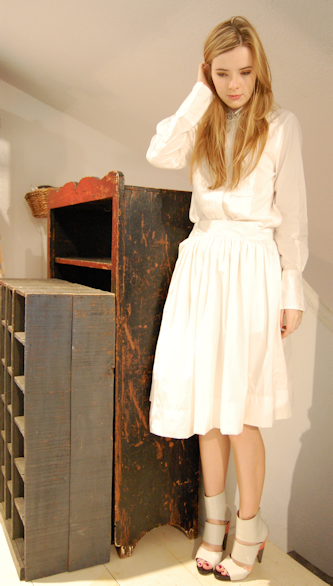 I'm wearing a J. Crew pleated front cotton shirt, Y-3 skirt, vintage rhinestone necklace, and my mom's Chloe open toe boots.
Sigh...today is officially the last day of summer. Tomorrow is my first day of my junior year and I have to dig my hideous school uniform out of my closet.