Babooska's Harem Johphur Pants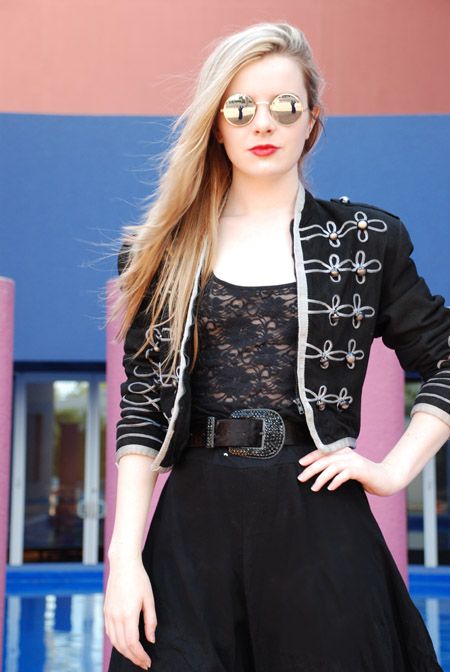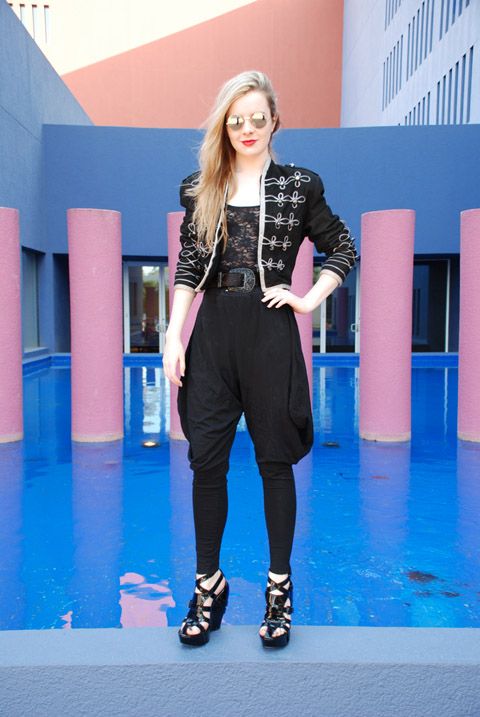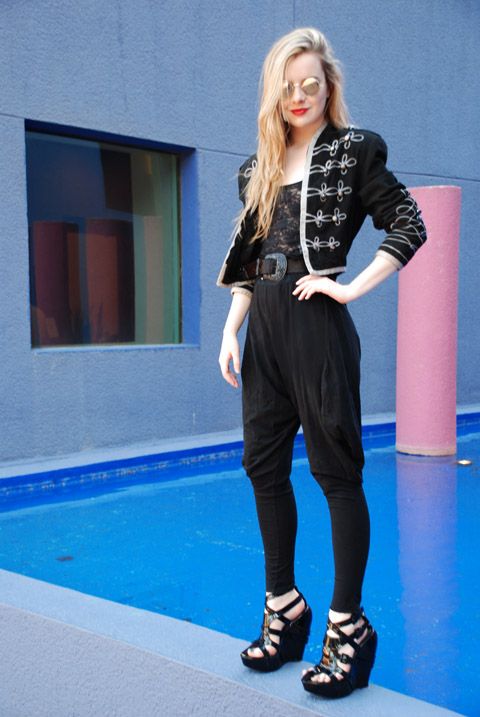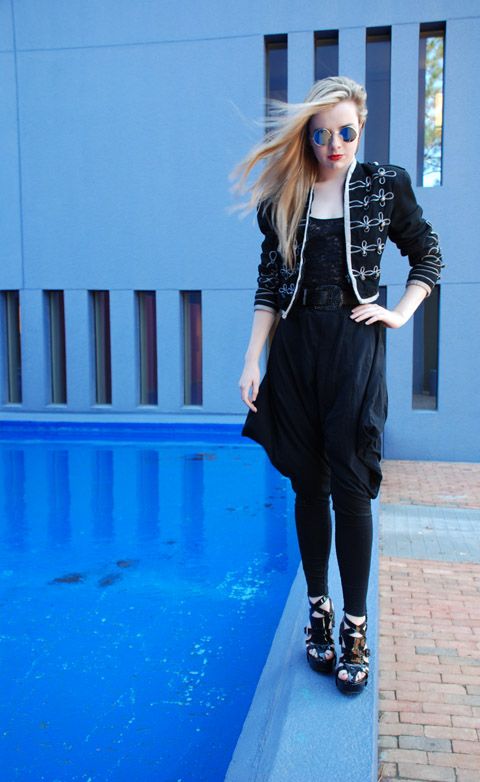 Thanks so much to the lovely Francesca for sending me these harem jodphur pants-they're killer. I had fun wearing them at school today. (It was no-uniform day) I also had fun doing a little photoshoot with them too.
Worn with vintage ultra-suede band jacket, vintage ponyhair & rhinestone belt, vintage glasses, and Givenchy wedges.
Thanks Francesca!
xx jane