kind of gothic today?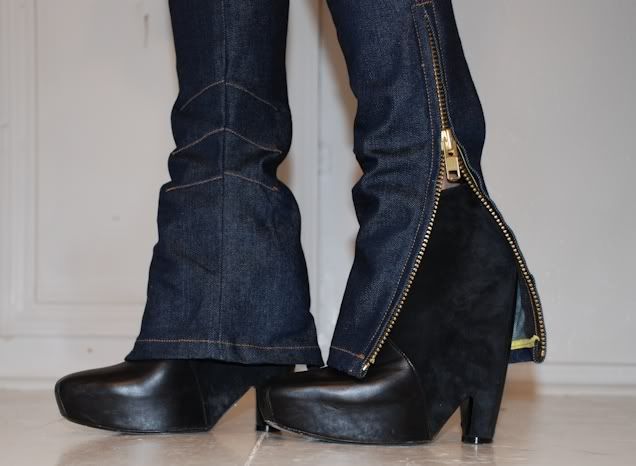 Wearing jeans from VOD, Balenciaga booties, shearling and suede Richard Chai jacket, a Junya Watanabe shirt I'm borrowing from mom, and major bedhead...
These jeans are so boss! I cannot remember the name of the designer-it is a friend of Jackie's from
VOD
who does these insanely cool rock & roll leather jackets and skirts and jeans like these.
I have gotten a crazy amount of email from new readers (and old readers) this week-I'm sorry if I don't get back to all of them. But thank you so much to everyone who has written such sweet emails + Facebook messages-you guys are unbelievably kind!
xox Jane