TWO OUTFITS//one day
Because I change clothes a lot!!!
How many times do people normally change in one day? I'm pretty sure I change more than the average person.
I change clothes about three times per day.
Because how else can you spread the love
 to everything in your closet??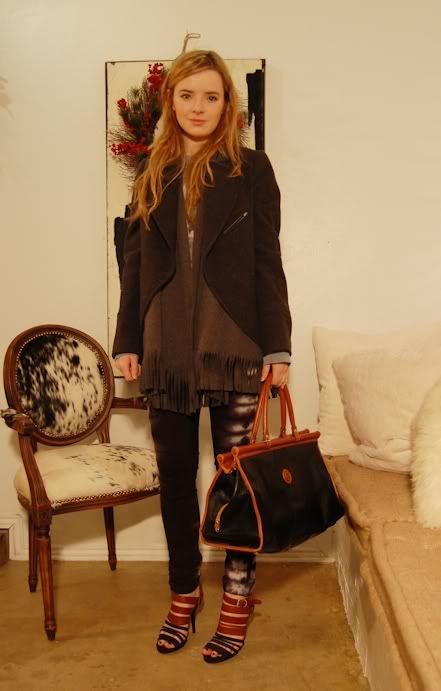 A Hussein Chalayn jacket
*the deal with this jacket was, I would share my Ann Sofie Back sweater with my mom if she shared her Hussein Chalayan jacket with me...sweet deal right??*
Kill City jeans
Dries van Noten strappy sandals (!!!)
Bag found at thrift store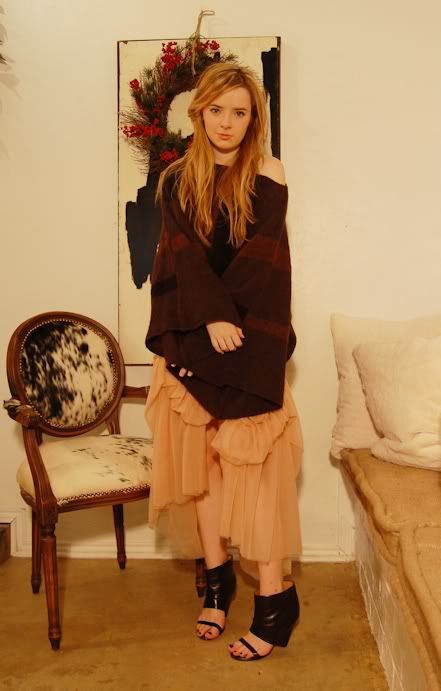 A sweater by Tulsa desginer Terasa Fadem with enormous sleeves
A nylon transparent CDG skirt
Martin Margiela sandal booties