October 1st-playing dress up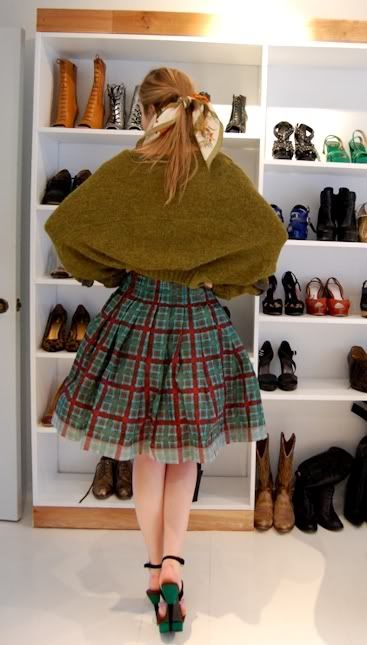 It was really chilly this morning-I threw on my favorite mohair sweater by Lillith. I've been waiting to wear it all summer!! I also wear a Prada skirt (with a vintage crinoline underneith to poof it up) and Prada sandals from Spring 07-they went on sale that season and when the sales for Fall 07 started they were still on the sales rack! I had to give them a home-they are lovely.
My mom was trying on an outfit she plans to wear when the weather is better for it-I'm so jealous of her Balenciaga jacket-the details on it are amazing. I caught her talking on the phone when I snapped these pictures!