Old School Kicks-so retro it hurts but I totally want them anyway.
The shoes at Rodarte for Spring 09 are just as covetable as the thorny, poisonous mary janes Christian Louboutin designed for Rodarte Winter 08. Rodarte Spring 09 was beyond words-I hope to be in attendance of the showing of the collection at Barney's in Dallas this Wednesday. (You have no idea how much I am anticipating this!)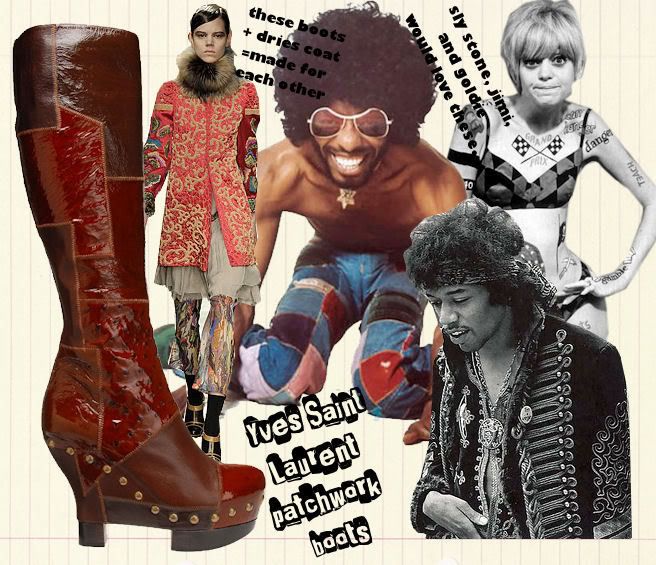 I had to do a double take when I saw these boots on the Browns Fashion website. Not the sort of boot I'd imagine coming from YSL. The cool thing about these is there is absolutely nothing modern about them-they're sort of Woodstock babe meets Foxy Brown but I could also see Sly Stone or Jimi Hendrix wearing them too. If I could wear these with anything I'd choose Sly's patchwork jeans and that to-die-for embroidered Dries van Noten coat.