I can come up with about 28,986 ways to wear this dress
but this is just one. What an amazingly versatile piece! Wore this to grab sushi with some girlfriends yesterday.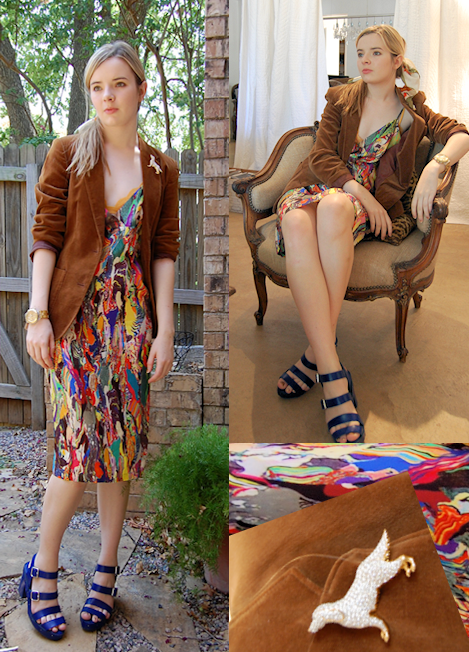 Dries van Noten marbled slip dress worn with a velvet coat I got at a thrift store (used to wear this all the time when I was 14, blast from the past), blue Comme des Garcons strappy wooden heeled sandals, a Swatch watch, and a rhinestone spaniel brooch my mom purchased because it looked like our old dog Truman. I've never worn it in a picture for Sea of Shoes before! I really love it. Oh and I forgot, I tied a silk scarf around my ponytail (thrifted too).