We got our wish today!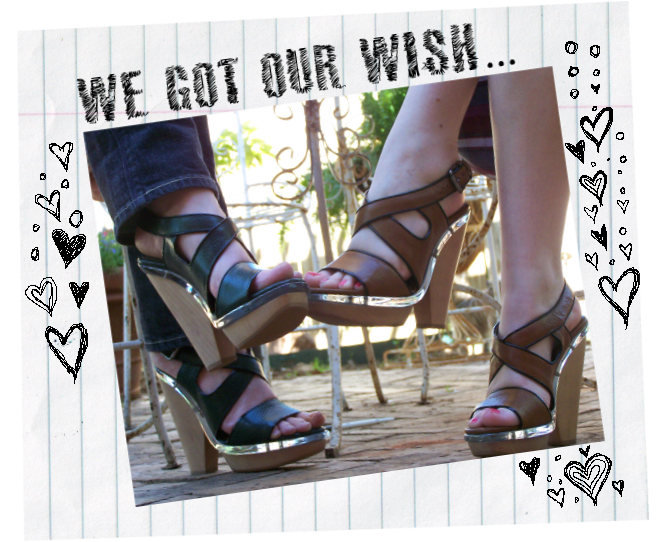 Remember the Marni's we posted yesterday? Well, Jane and I dreamed about them all night. We knew it was fate. We had to have them. As soon as mom had made her way through the drop-off line at school she sped off to Barney's.
Our long-time sales associate Staci was there with Marni's on hand. We decided the natural color for Jane, the green for mom. Don't we look fabulous? We love the way the lucite catches the light!